News | SummitMD
Time to halt routine, post-TAVR oral anticoagulant therapy, CT scans: insights from the ADAPT-TAVR trial
Study finds no association between subclinical leaflet thrombosis and neurological dysfunction, trend for lower SLT with DOAC compared to DAPT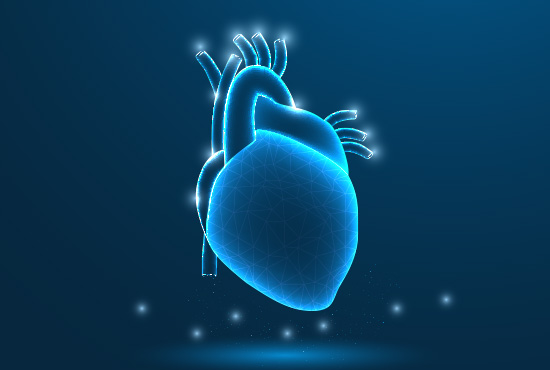 For patients who have undergone transcatheter aortic valve replacement (TAVR), recent studies are negating the assumed significance of subclinical leaflet thrombosis (SLT) and subsequently knocking out the need for routine oral anticoagulant (OAC) therapy and computed tomography (CT) imaging.
Findings from ADAPT-TAVR reported that asymptomatic SLT – also known as hypo-attenuating leaflet thickening (HALT) – was not significantly associated with adverse clinical outcomes, including cerebral thromboembolism and neurological dysfunction, in patients after TAVR.
For antithrombotic therapy, there was a trend - that reached borderline statistical significance - for reduced SLT rates with edoxaban (Lixiana; Daiichi Sankyo), a direct oral anticoagulant (DOAC), compared to dual antiplatelet therapy (DAPT) with aspirin and clopidogrel (Plavix; Bristol-Myers Squibb-Sanofi).
Lead investigator Duk-Woo Park, MD, PhD(Asan Medical Center, Seoul, South Korea) presented the findings of the multicenter, open-label randomized trial on 220 patients across five centers in South Korea, Taiwan and Hong Kong at the American College of Cardiology 2022 conference (ACC 2022) on Apr 4. Results were published simultaneously in the Circulation.
"The most important clinical message of the trial is that SLT – an imaging phenomenon – did not affect clinical outcomes such as thromboembolic events and mortality of TAVR patients," Park said at ACC 2022. "Therefore, the presence of SLT should not dictate the type of antithrombotic therapy after TAVR for preventing SLT."
"Findings also do not support routine screening surveillance with CT scans to detect SLT," he said. "Lack of evidence also warns against imaging-guided antithrombotic strategies when there is no hemodynamic or clinical significance."
Park noted that study limitations of open-label design, limited study population and short six-month follow-up required caution and curbed the findings as "hypothesis-generating" that would benefit from validation from future large-scale randomized clinical trials.
ADAPT-TAVR
Funded by Daiichi Sankyo Korea Co., Ltd. and CardioVascular Research Foundation (Seoul, Korea)
---
Objective:

Examine whether DOAC therapy with edoxaban reduces the risk of leaflet thrombosis and related cerebral thromboembolic after TAVR compared to DAPT (clopidogrel and aspirin).
Confirm a causal relationship between SLT and cerebral thromboembolism or neurological/neurocognitive dysfunction.

Design:

Investigator-initiated, multicenter, open-label randomized trial
220 patients (mean age: 80; 41.9% male; mean STS score: 3.3; BAV in 90%)
Patients randomized to receive edoxaban 60 or 30 mg once daily (n=110) or DAPT with aspirin and clopidogrel (n=110). *61.3% received edoxaban 30 mg according to dose-reduction criteria
4D cardiac CT conducted at 6 months; serial brain MRI for neurological/neurocognitive assessments performed at baseline and 6 months

Outcomes
Endpoint
Edoxaban
DAPT
RR (95% CI)
P value
Primary
Leaflet thrombosis on 4D CT at 6-months
9.8%
18.4%
0.53 (0.26-1.09)
Secondary
New cerebral lesions on brain MRI
25.0%
20.2%
P=0.40
Neurological /
Neurocognitive dysfunction
National Institutes of Health Stroke Scale (NIHSS)
5.0%
3.7%
P=0.74
Modified Rankin Scale
2.0%
0.9%
P=0.69
Montreal Cognitive Assessment
30.0%
22.2%
P=0.20
Safety
Bleeding
11.7%
12.7%
0.93 (0.44-1.96)

Conclusions:

Overall incidence of leaflet thrombosis on CT scans was less frequent (8.5% difference; RR 0.53) with edoxaban than DAPT, although not statistically significant.
No significant difference between groups for new cerebral thromboembolism (via brain MRI) or new neurological/neurocognitive dysfunction.
No association between SLT and temporal changes of new cerebral thromboembolic lesions and neurological endpoints.
Latest findings clear up confusion on SLT significance
Along with ADAPT-TAVR, studies are continuing to update information on the clinical significance of SLT, which had raised alarms in early reports.
SLT was not associated with high rates of cerebral thromboembolism and strong oral anticoagulation was not required for the average patient without an OAC indication.
TAVR, a minimally invasive stenting procedure for patients with symptomatic, severe aortic stenosis (AS) who are at higher surgical risk, carries the risk of transcatheter heart valve (THV) thrombosis.
THV thrombosis – classified as either clinical valve thrombosis or SLT – is a rare but potentially serious TAVR complication that could obstruct blood flow and result in adverse clinical outcomes, including stroke.
Although clinical valve thrombosis requires intervention for the symptoms of heart failure (HF), the clinical significance of SLT is still unclear because of insufficient evidence on its association with adverse clinical outcomes that include thromboembolic events, stroke, or mortality.
The effectiveness and necessity of antithrombotic therapy to prevent SLT and neurological outcomes, particularly in patients without an OAC indication, is also controversial.
Recently, results from a long-term, prospective, observational registry by Maneul Hein, MD (University Heart Center Freiburg-Bad Krozingen, Bad Krozingen, Germany) and colleagues, published in JACC: Cardiovascular Interventions in June, echoed ADAPT-TAVR findings, reporting no significant association between HALT and adverse clinical outcomes.
The observational study found that HALT was not associated with death or cerebrovascular events during a median follow-up of 3.25 years (Kaplan-Meier 3-year estimates for survival: 70.1% vs 74.0%, P=0.597), although it was associated with symptomatic hemodynamic valve deterioration (9.4% vs. 1.5%; p<0.001).
In an editorial, Lars Søndergaard, MD (University of Copenhagen, Copenhagen, Denmark) remarked that SLT is a "temporal dynamic phenomenon that could spontaneously progress and resolve over time without changes in antithrombotic therapy."
"Although it has been demonstrated that OAC may both prevent and resolve HALT, [OAC] is associated with increased mortality in the elderly and frail patients treated with TAVR," Søndergaard said.
Echocardiography or symptom-oriented management should come first; CT scanning should be reserved for cases of new-onset dyspnea or rising pressure gradient.
In a Beyond the Data interview with TCTMD, Park said: "We found strong oral anticoagulation was not required for the average patient without an indication for OAC since SLT was not associated with high rates of cerebral thromboembolism.
"But many physicians still perform routine CT scanning for leaflet thrombosis. As recommended in the guidelines, echocardiography or symptom-oriented management should come first, and CT scanning should be reserved for cases of new-onset dyspnea or rising pressure gradient.
"The question is whether SLT is an imaging-detected phenomenon or a clinical, pathological phenomenon. And our trial does not support routine CT screening to detect any type of leaflet thrombosis because leaflet thrombosis was not a pathogenic finding."
To DOAC or not to DOAC?
As research continues to sculpt an optimal post-TAVR therapy, incoming data is reigniting discussion on the best choice of antithrombotic agents, including DOACs, for individual patients.
To TCTMD, Park said: "When looking at which patients to treat, the recently updated guidelines have shifted recommendations to aspirin alone or single antiplatelet therapy (SAPT) with a DOAC for most patients."
"Our findings support the recently updated guidelines that recommend SAPT or DOAC as the choice of treatment after TAVR," he said.
The 2021 European guideline on valvular heart disease by the European Society of Cardiology and European Association for Cardio-Thoracic Surgery (ECS/EACTS) recommended OAC lifelong for TAVR patients who have other indications for OAC (Class I; LoE: B) and lifelong, SAPT after TAVR in patients with no baseline indication for OAC (Class I; LoE: A).
European guidance opposed routine OAC therapy after TAVR I in patients with no baseline indication for OAC (Class III; LoE: B).
Updated guidelines have shifted to aspirin alone or SAPT with a DOAC for most patients, and our findings support the recommendations
The joint 2020 American guideline for valvular heart disease by the ACC and American Heart Association (ACC/AHA) also recommended DAPT with aspirin 75-100 mg and clopidogrel 75 mg as a reasonable strategy for 3 to 6 months after TAVR (Class IIb; B-NR) for patients with a bioprosthetic TAVI at low bleeding risk.
Anticoagulation with a vitamin K antagonist (VKA) for at least 3 months after TAVR was also deemed reasonable (Class IIb; B-NR). Low-dose rivaroxaban (10 mg daily) with aspirin 75-100 mg was contraindicated in the absence of other OAC indications in patients with bioprosthetic TAVR (Class III; B-R).
Both European and American guidance incorporated findings from the GALILEO study and are backed by recent findings from the ENVISAGE-TAVI and ATLANTIS trials.
The GALILEO study, published in the NEJM by George D. Dangas, MD, PhD (Mount Sinai School of Medicine, New York, USA) and investigators in 2020, found that antithrombotic therapy with rivaroxaban (Xarelto; Bayer-Janssen) and aspirin increased the risk of death (HR 1.69; 95% CI 1.13-2.53), thromboembolic complications (HR 1.35, 1.01-1.81, P=0.04) and major bleeding (HR 1.50; 0.95-2.37; p=0.08) compared to DAPT with aspirin and clopidogrel.
The multicenter, prospective, randomized open-label adjudicator-masked ENVISAGE-TAVI trial, published last year in the NEJM by Nicolas M. Van Mieghem, MD, PhD (Erasmus University Rotterdam, Rotterdam, Netherlands) and investigators also found that edoxaban was noninferior to VKAs (HR 1.05; 95% CI, 0.85-1.31; noninferiority margin 1.38; p=0.01 for noninferiority) for adverse clinical events in patients with atrial fibrillation.
The ATLANTIS trial, published in the European Heart Journal this year by Jean-Philippe Collet, MD, PhD (Pitié-Salpêtrière Hospital; APHP, Paris, France) and investigators, reported that oral anticoagulation with apixaban (Eliquis, BMS-Pfizer) was not superior to the standard of care with VKA or antiplatelet therapy in 1,500 patients, irrespective of OAC indication, for the primary composite endpoint (18.4% vs. 20.1%, HR 0.92, 95% CI, 0.73-1.16, p=0.57).
However, edoxaban had a higher risk of bleeding driven by more gastrointestinal bleeding (9.7 vs. 7.0/100 person-years; HR 1.40, 1.03-1.91; P=0.93 for noninferiority).
"Our default strategy, which are aligned with current guidelines, is to use aspirin alone or SAPT," Park said. "We consider switching to oral coagulation with DOAC when leaflet thrombosis or symptoms are present on follow-up, but for most patients we keep SAPT."
by Marian Chu
Park, Duk-Woo, et al. "Edoxaban versus Dual Antiplatelet Therapy for Leaflet Thrombosis and Cerebral Thromboembolism after TAVR: The Adapt-TAVR Randomized Clinical Trial." Circulation, 2022, https://doi.org/10.1161/circulationaha.122.059512